Welcome to Cerbero Journal, our company e-zine!
In this e-zine we sum up our endeavors as a company for the months preceding each issue.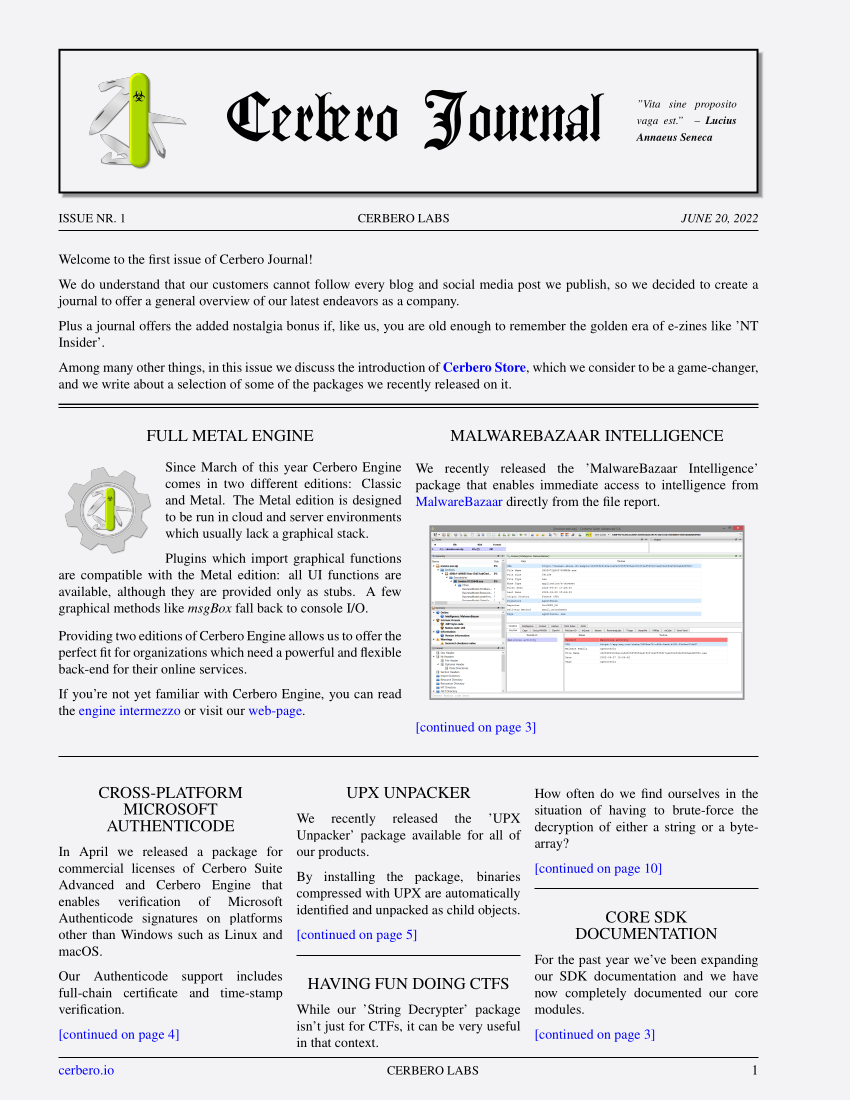 June 20, 2022
Among many other things, in this issue we discuss the introduction of Cerbero Store, which we consider to be a game-changer, and we write about a selection of some of the packages we recently released on it.