Welcome to Cerbero Journal, our company e-zine.
In each issue, we provide a comprehensive recap of our company's activities and achievements over the preceding months. Additionally, you'll find insightful articles, tutorials, and engaging challenges.
Become a customer to gain exclusive early access to our e-zine, three months before it's released to the general public.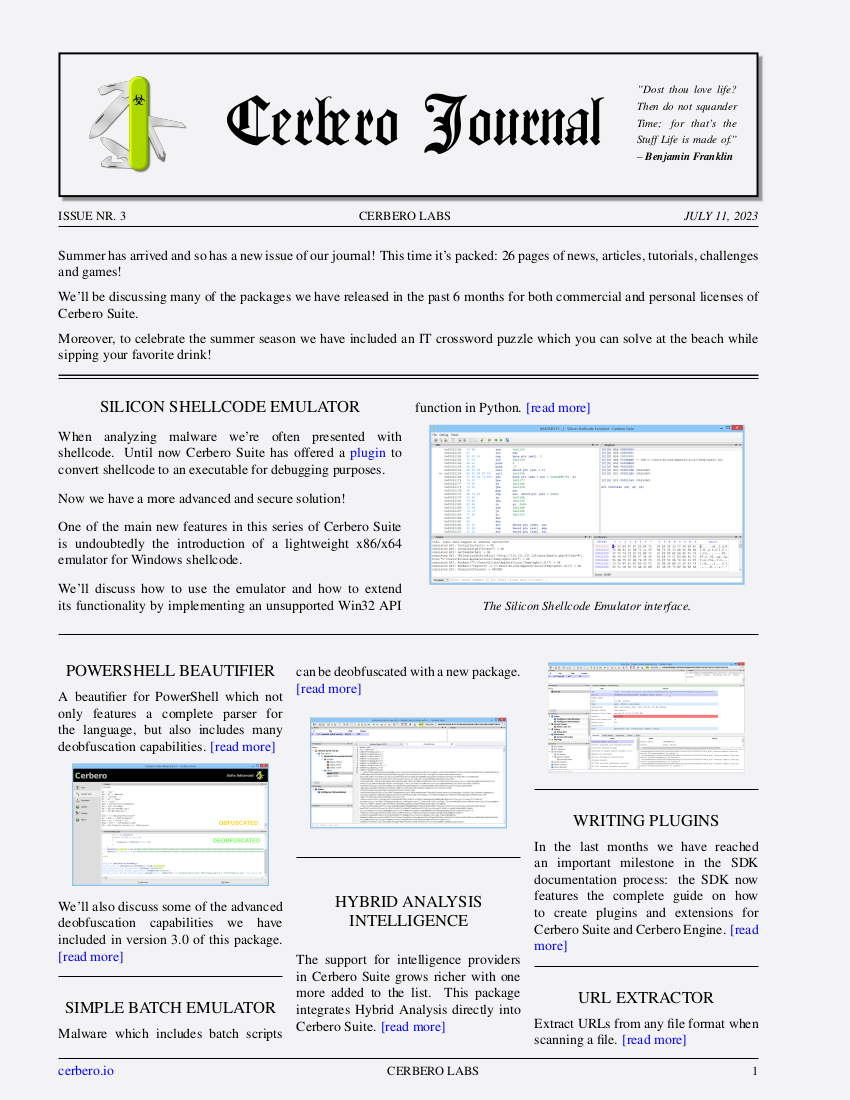 July 11, 2023
In this issue we discuss the many packages we have released in the past 6 months for both commercial and personal licenses of
Cerbero Suite: 26 pages of news, articles, tutorials, challenges and games. Moreover, to celebrate the summer season we have included an IT crossword puzzle!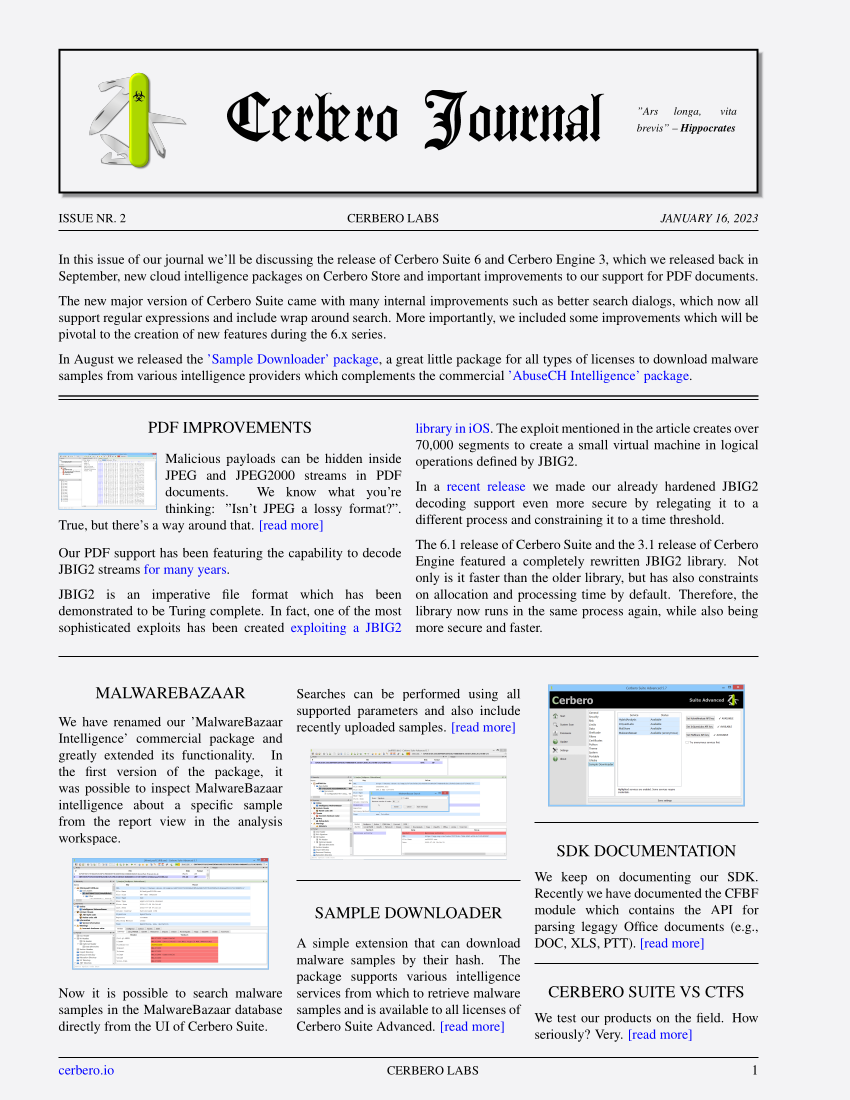 January 16, 2023
In this issue we discuss the release of Cerbero Suite 6 and Cerbero Engine 3, new and improved cloud packages, improvements to our PDF parser, PDF malware hiding in images and one way we tested Cerbero Suite on the field.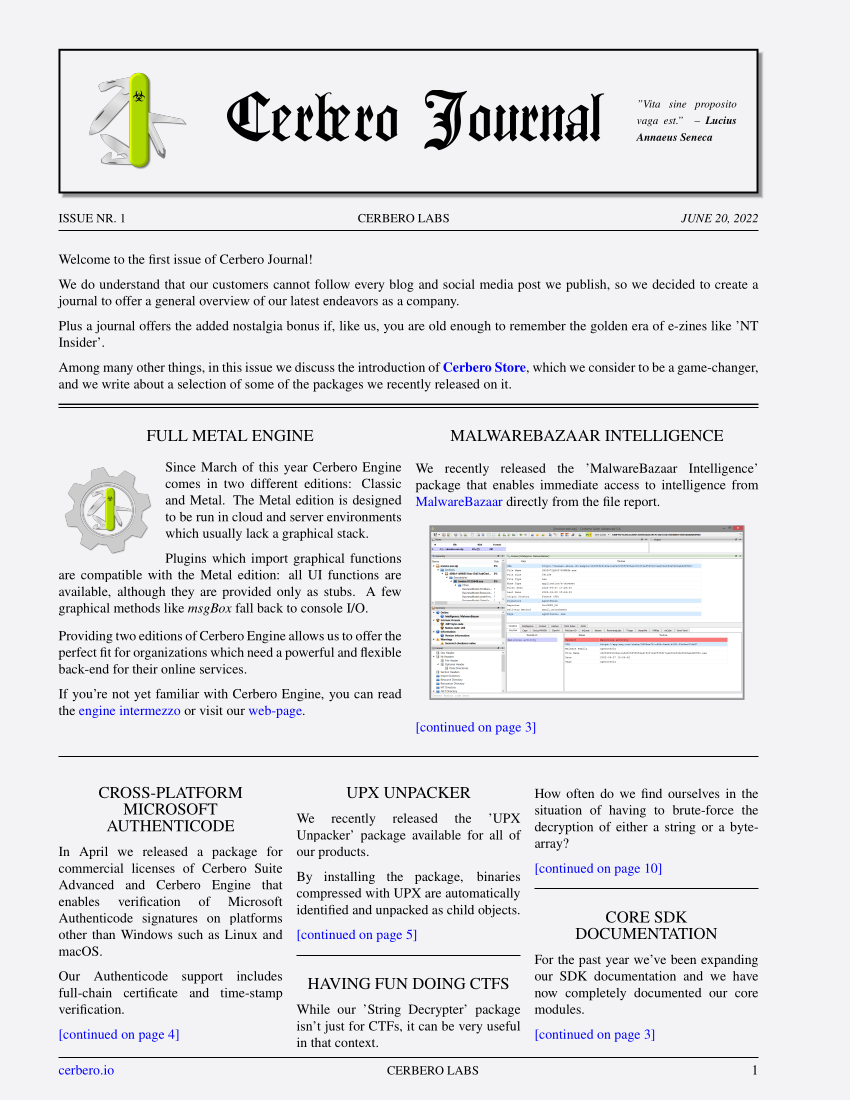 June 20, 2022
Among many other things, in this issue we discuss the introduction of Cerbero Store, which we consider to be a game-changer, and we write about a selection of some of the packages we recently released on it.